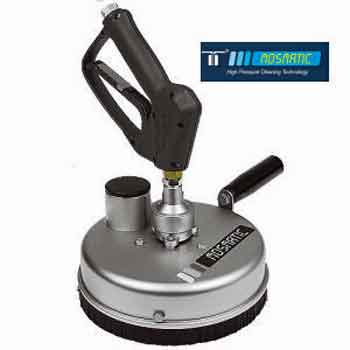 DISCLAIMER: Please note product image is for display purposes only and may not be a true reflection of the product supplied.
7.8″ (200mm) Mosmatic Rotary Hand Held Cleaner R10878035
£644.33 £773.20 inc vat
Description
7.8″ (200mm) Mosmatic Rotary Hand Held Cleaner R10878035
Mosmatic Rotary Floor Cleaner & Wall Cleaner
7.8″ 200mm Stainless Steel Hand Held – Flat Surface Cleaner + Vac Port
Stainless Steel
Supplied with 2 x 15-03 1/8″ Male Nozzles
Max Pressure – 275 Bar
Max Temp – 90c
GUN NOT SUPPLIED AS STANDARD
Hand Held Wall Cleaner with Vac Port
FL-ABB 200, Mosmatic 200mm stainless steel rotary wall cleaner with vacuum cleaner attachment. The 50mm vacuum port allows for the removal of waste water in sensitive areas. Comes complete with an ST2605 wash gun and comes fitted with 2 x 1503 1/8" nozzles
All item descriptions and illustrations are provided in good faith and are intended for guidance only and the actual items may vary
Malcleanse – HOME of  Mosmatic Flat Surface Cleaners for use with  Pressure Washers –  Pressure Washing Equipment – Flat Surface Cleaner ideal for cleaning all types of flat surfaces including driveways, concrete floors, patios – Can be used with Hot or Cold Water.