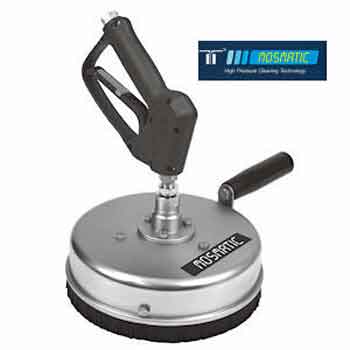 DISCLAIMER: Please note product image is for display purposes only and may not be a true reflection of the product supplied.
7.8″ (200mm) Mosmatic Rotary Hand Heldd Cleaner R10878002
£525.41 £630.49 inc vat
Description
7.8″ (200mm) Mosmatic Rotary Hand Held Cleaner R10878002
Mosmatic Rotary Floor Cleaner & Wall Cleaner
7.8″ 200mm Stainless Steel Hand Held – Flat Surface Cleaner
FREE Delivery to UK Mainland (excluding Highlands & Islands)
Stainless Steel
Supplied with 2 x 15-03 1/8″ Male Nozzles
Max Pressure – 275 Bar
Max Temp – 90c
GUN NOT SUPPLIED AS STANDARD
Hand Held Wall Cleaner
FL-EB 200, Mosmatic 200mm stainless steel rotary wall cleaner from Mosmatic. Ideal for removing graffiti and grime from most surfaces. Comes complete with
Mosmatic branded ST2300 wash gun and fitted with 2 x 1503 1/8" nozzles. Max 275 bar
All item descriptions and illustrations are provided in good faith and are intended for guidance only and the actual items may vary
Malcleanse – HOME of  Mosmatic Flat Surface Cleaners for use with  Pressure Washers –  Pressure Washing Equipment – Flat Surface Cleaner ideal for cleaning all types of flat surfaces including driveways, concrete floors, patios – Can be used with Hot or Cold Water.