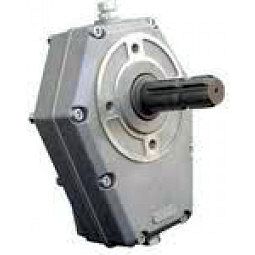 DISCLAIMER: Please note product image is for display purposes only and may not be a true reflection of the product supplied.
UDOR Gearbox x PTO – MTP125
£452.43 £542.92 inc vat
Description
UDOR Gearbox x PTO – MTP125
All Orders over £100.00 (net) – Carriage FREE to Mainland UK (Excluding Highlands & Islands)
See – "Related Products" For Service Kits etc. at BOTTOM of this Page
P.T.O. Step Up Gear Box Multiplier with 1-3/8″ 6-spline male shaft.
Designed to mount to M, MK, G and GK-Series 1450 RPM UDOR plunger pumps.
Max 20kw / 27 hp
540 RPM input = 1450 RPM output
Holds  0.35 ltr oil
All item descriptions and illustrations are provided in good faith and are intended for guidance only and the actual items may vary
---